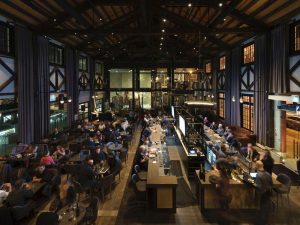 As craft beer becomes ever popular throughout the country, there has been an increase in brewpubs. High quality, fresh beer is available from the source, allowing customers to enjoy the freshest beers on offer. Here's a selection of a few stand out brew pubs.
The Mussel Inn
Head for Onekaka, Golden Bay to escape the humdrum buzz of everyday life and head for the Mussel Inn. Located within lush greenery, this rustic wooden wonderland, complete with garden and open fireplace is a haven for beer lovers. They brew a number of ales on site, sold on tap and by the bottle, including a zingy chilled beer. They grow their own hops, as well as apples, from which they make cider. They're closed between mid July and mid September, but are otherwise open seven days a week. Food is also served and live music is fairly frequent. Best to leave your cell phone in your pocket, lest it end up on the cell phone tree.
New Zealand casinos
When choosing a online casino to play for fun at there is a lot of factors to be taken into account. Deposit bonuses, return to player (RTP) withdrawal limitations, jackpot chances etc. But most important the range of pokies and games. We recommend checking out CasinoListing.co.nz for a complete guide of the most common and well known online sites.
The Shakespeare Hotel and Brewery
Located in Auckland this is the first ever brew pub in the country. It opened way back in 1986 and has been producing great craft beers ever since. Enjoying a central location in the city, the pub offers traditional pub grub and affordable accommodation. They generally have a range of twelve beers on tap, from dark stouts to hoppy IPAs, as well as a few experimental brews.
Hallertau
Hallertau is another fantastic place to head to in Auckland for some world class beers brewed on site. Aside from their own wide selection of beers, ranging from pale ales to sour beers, this large venue, complete with a huge beer garden offers a huge choice of bottled New Zealand beers. The food on offer is of excellent quality and is made from local produce, making a fantastic match for the beer.