New Zealand's hop growing industry has had a long and eventful past. It's an industry that has suffered natural threats as well as economic ones over the years. These days however things are looking up. In what was once a country that grew just a few pale imitations of imported British and European varieties, there are now sixteen domestic varieties that are coveted around the world.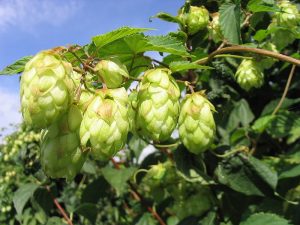 The majority of the hops grown in New Zealand are grown in farms in the very center of the country. The Northern tip of the South Island and Nelson are the epicenter of hop growing practices and it is here that the most popular varieties are grown.
Brewers around the world are beginning to realize that the hops grown in New Zealand aren't like anything else available on the market. Delicate but punchy, with citrus, peach and even gooseberry characteristics, they're less of an attack to your senses compared to US hops, but less subtle than noble hops from Europe.
Indeed, demand for them is so high that contracts are becoming harder to obtain as the supply suddenly cannot meet the overwhelming demand. American, British and European brewers are all eager to get their hands on these rare hops in order to bring something new to their markets.
This is fantastic news for the industry, who are investing much time and research into developing ever more varieties, some of which may be appearing in beer bottles within the next couple of years. Some of the most popular varieties available at the moment include the following;
Nelson Sauvin – for anyone outside of New Zealand, this is the definitive NZ hop. With a gooseberry tartness that suggest white wine flavors, it's coveted around the world for its delicate and unique taste.
Motueka – close on the heels of the Nelson Sauvin, this zesty aroma hop gives fantastic tropical fruit flavors, with a dose of lemon and lime.
Southern Cross – closer in flavor to noble hops grown in Europe, it has a piney, spicy bitterness, mixed with tropical fruits.