A relatively new drink to the New Zealand market, cider has already made its first tentative steps onto the scene. Now it's stomping around and beginning to make a noise and it's worth hearing. The country has some excellent apple growing regions, capable of producing a wide variety of eating and cider apples alike. From tannin rich, bitter varieties to sweet and fruity delicacies, all can be grown in New Zealand, allowing cider makers to make a rich and varied array of different ciders.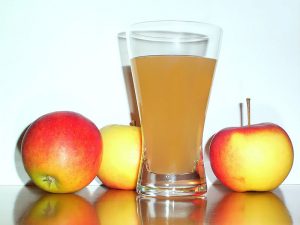 Perhaps more well known for creating excellent wines and craft beers rather than cider, it's no surprise that some of the country's best beer and wine producers are also responsible for some of the best cider offerings on the market. Indeed, you'd be forgiven for mistaking several cider bottles for bottles of fine wine or even craft beer, especially for anyone used to English and Irish ciders, which tend to have rather distinctive styles.
Peckham's Cidery and Orchard
Pioneers in the New Zealand cider making world, Peckham's started back in 2003 by searching high and low for the best cider apples in the country. Since then they have planted their own orchard, cultivating some of the finest, ripest cider apples in the land. They use these to create complex, rich, full bodied ciders, in several styles. Preferring wild fermentation and long maturation times (up to a year and a half at times), they value quality over quantity. Their range includes dry, sparkling, sweet and even hopped ciders, among many others.
Forecast Cider
Produced in small batches from freshly pressed New Zealand cider apples, Forecast have created two wonderful ciders that offer a taste sensation. Complex and face puckeringly dry from the extended wild fermentation process, they undergo a secondary fermentation in the bottle to produce a light sparkle and fizz.
Zeffer Cider
Former winemaker's, Zeffer now produce an array of stunning ciders, including some unusual styles, such as their mouth puckering super dry, sour cider. Their apple crumble cider is another delight.