For the ever growing home brewing community, there are a number of fantastic competitions for you to prove your mettle. Whether you've created the world's best IPA or the most decadent milk stout, you may be up against some stiff competition. The qualifying criteria can be very high and the judges stern, although there are plenty of more laid back competitions out there! Here a some of the more well known.
NZ Fresh Hop Home Brew Competition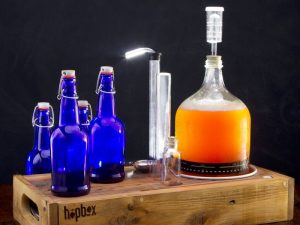 An unusual competition in that the rules stipulate that all entries must utilize fresh, green hops. There's no limit to the style you can brew and your $20 entry fee includes 1 kg of fresh hops, plus the chance to submit one beer to the competition. Prizes include an entire Grainfather setup and conical fermenters among other equipment and ingredients. It runs in three locations, with due dates in April 2017;
Auckland
Wellington
Christchurch
Brewmania
The Brewmania competition differs from the traditional format in that participants must submit three beers rather than just one. All three beers must survive the three vigorous rounds of judging in order to make it into the head to head finals. The top prize is a collaboration with three of NZ's top breweries, brewing your beers commercially. There are a number of other prize pools for various other categories as well, so even if you miss out on the number one spot, you may go home with something yet.
National Home-brew Competition
The largest competition of its kind, the National home-brew competition pits brewers from all four corners of the country against each other. There are a number of prizes to be won, with gold, silver and bronze medals on offer. The emphasis is on hobby brewers and brewers are advised that they shouldn't enter with a mind to add credentials to their CVs. This doesn't prevent the competition being open to all however. Prizes range from ingredients to brewing equipment, with the champion brewer winning the chance to brew their beer commercially with a well known craft brewery.